PHASE FIVE PHANTOM (2021 MODEL)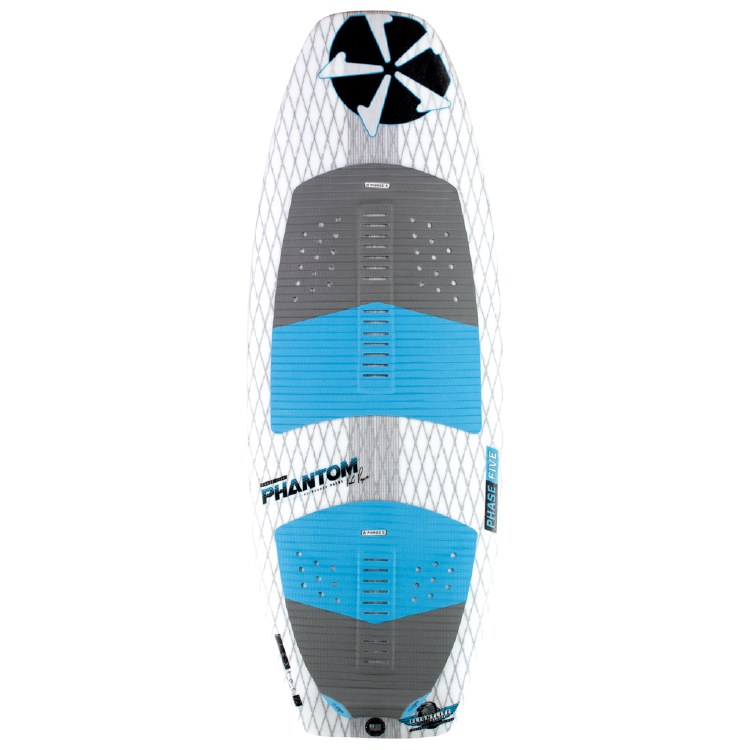 PHASE FIVE PHANTOM (2021 MODEL)
$1,389.00
Description
Designed by Parker Payne. The Phantom will exceed your expectations and send your riding into new dimensions.

The Phantom is built with Phase Five's new FLEXtec V2 glass system. FLEXtec V2 gives the feeling of a traditional surfboard while delivering wake surf specific features. We teamed up with Parker Payne in order to see if we could get a board under his feet that he would truly love. Mission accomplished, and we cant wait to see where this surfboard takes everyones riding.

CONSTRUCTION FEATURES
- FLEXTEC V2 LAMINATION
- V.R.T.™ TECHNOLOGY
- CARBON REFLEX SPEEDRAIL
- EPOXY RESIN
- 4 FINS
- FCS FIN BOXES
- EPOXY™ TEXTURE
- EPS CORE
- FLEXSPINE™

FIN SETUP
- QUAD SURF

PADS
- Deluxe Surf LG + NEW!! P5 Techno Grip™ Traction

BOARD SIZE 46"
WIDTH: 17.5"
THICKNESS: 1.5"
VOLUME: 14L
WEIGHT LIMIT: 150 lbs
RIDER HEIGHT: Up To 5'4"
FIN SIZE: 3.7"

BOARD SIZE 50"
WIDTH: 19"

THICKNESS: 1.5"
VOLUME: 17.5L
WEIGHT LIMIT: 175 lbs
RIDER HEIGHT: 5'1" - 5'11"
FIN SIZE: 3.7"

BOARD SIZE 53"
WIDTH: 19.5"
THICKNESS: 1.6"
VOLUME: 20.5L
WEIGHT LIMIT: 185lbs
RIDER HEIGHT: 5'3" - 6'1"
FIN SIZE: 3.7"

BOARD SIZE 57"
WIDTH: 20"
THICKNESS: 1.7"
VOLUME: 22.5L
WEIGHT LIMIT: 250lbs
RIDER HEIGHT: 5'7" - 6'5"
FIN SIZE: 4.3"


Reviews
Customer Reviews
This product has not yet been reviewed.