RIDE W'S CL-4 BINDING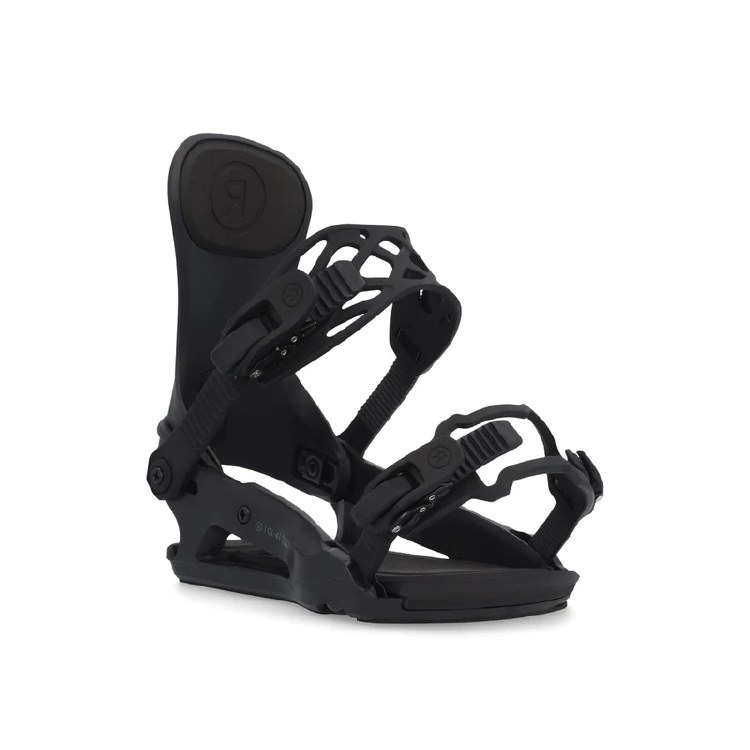 RIDE W'S CL-4 BINDING
$259.00
Description
The CL-4 is will take your riding to the next level. The C-Series Chassis pairs an aluminum heelcup with a polycarbonate base tray. The aluminum heelcup provides the feel and durability of aluminum where you need it while the composite tray offers comfort and a smooth ride. The One-Piece Ankle Strap offers all day comfort. The canted footbed aligns your joints with a 2.5 degree angle while providing more leverage over the tip and tail of your board. The CL-4 is designed for riders seeking a smooth all-mountain binding that is comfortable all over the mountain.



C-SERIES COMPOSITE CHASSIS
The C-Series Chassis pairs the extruded aluminum heel-cup with a polycarbonate base tray. The heel-cup provides ultimate toe heel response, while the polycarbonate tray underfoot offers a comfortable and smooth ride.

SLIMEBACK™ HIGHBACK
Highbacks utilize urethane similar to our Slimewalls™ technology. The Slimeback™ material absorbs shock and damps vibrations to help smooth the ride while providing fluid support.

ONE-PIECE ANKLE STRAP
Designed for comfort and durability. The single material strap provides response and comfort in a utilitarian package that wastes nothing

MINIMALIST TOE STRAP
Designed to offer maximum performance and durability with minimum weight and distraction

LINKAGE RATCHET
Designed to improve ladder durability and eliminate ratchet wag, resulting in a smoother user experience with the same hold you expect.

CANTED FOOTBED
An ultra-light footbed that uses subtle angles to align the ankles and knees to a more natural and comfortable position. The angle also gives leverage to press the board for huge pop, without affecting your preferred stance width.

C-SERIES DIECUT BASEPAD
A minimalist EVA pad that sits under the binding to damp out vibrations.

PLASTIC DISC
The plastic disc offers more lateral flex than aluminum for the rider that is focused on comfort and flex over hard charging performance

RIDE BINDING TECHNOLOGY
We didn't set out to reinvent the binding—we set out to perfect it.
Reviews
Customer Reviews
This product has not yet been reviewed.