BOARDWORKS RIPTIDE 11'6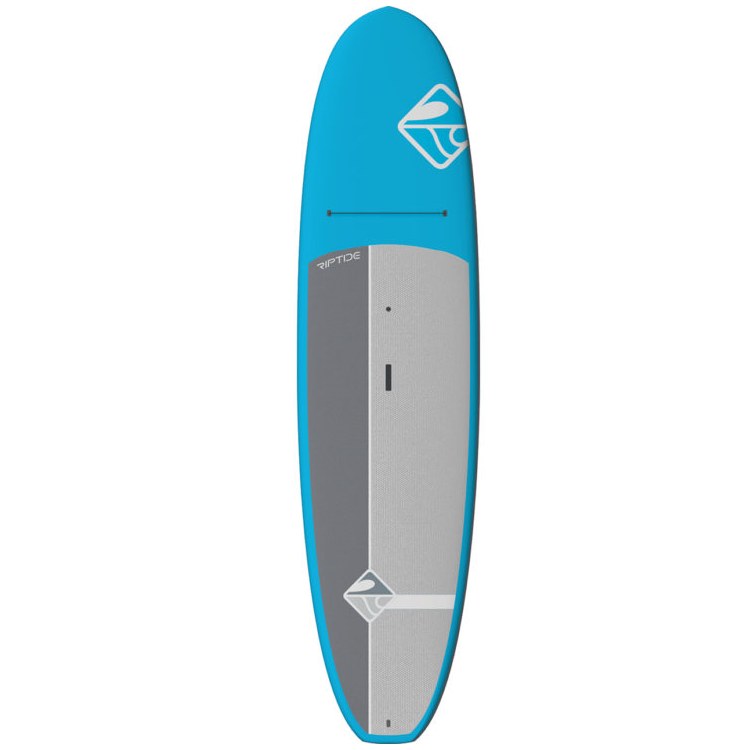 BOARDWORKS RIPTIDE 11'6
$1,189.00
Description
The BoardWorks Riptide made with our exclusive Bombshell construction is a great "do it all" paddle board designed for the budget minded paddler. This board can take a beating and is stable enough to accommodate all sizes of paddlers and pets. Made with the industries strongest construction, the Riptide comes in two sizes ̶ 10'6″ for smaller, lighter paddlers and an 11″ 6″ for taller and heavier paddlers. The Riptide creates a stable, forgiving platform ̶ giving you confidence that your paddle time will be spent "ON TOP OF" and not "IN" the water. The Riptide is our most cost effective, stable, and durable board. Fun for you and versatile enough to get the entire family enjoying hours of time on the water.

DESCRIPTION
LENGTH: 11′ 6″
WIDTH: 34″
THICKNESS: 4 3/4″
VOLUME: 236 LITERS
FIN SET: SINGLE
CONSTRUCTION: BOMBSHELL (Bombshell construction consists of top & bottom dual thermoformed sheets, pressed over an EPS core with Kevlar and PVC reinforced rails. This construction results in a virtually indestructible, lightweight, very affordable SUP)

– Performance hull design.
– Stable & comfortable platform.
– Great glide & great tracking.
– Holds loads of gear.
– Ultra comfortable honey fomb deckpad.
– Strongest construction available.

SIZE & ABILITY
NOVICE: MAX. 225 LBS.
INTERMEDIATE: MAX. 250 LBS.
ADVANCED: MAX. 280 LBS.

INCLUDES
FCS DOLPHIN FIN: Versatile, high performance LB fin for all conditions. Seamlessly connect turns and move up and down the board.
Reviews
Customer Reviews
This product has not yet been reviewed.